›

›

Impresso Coffee Pods Forza Roma - 100 Pc
Impresso Coffee Pods Forza Roma - 100 Pc
Ask an Expert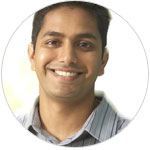 Kumar
Call : 080 4749 4649
Speak to Kumar directly to get advice and have any of your questions answered.
Product Description
Overview
Caffè Impresso stands for luxury coffee: Encapsulating the art of the Barista, you can enjoy the most unique espresso beverages youve ever tasted. For the first time since upgrading to your Nespresso® machine, Caffè Impresso helps you make the choices you deserve. Quality and taste are our first priority. Our global coffee blends are perfected in Italy, by Italians, to the exacting standards you expect.
All our coffees come with independently certified traceability, so you will know not only when and where the beans were picked, but even who picked them! We are fair-trade conscious too. Our coffee is sourced for its flavour and aromatic characteristics, because great taste is our promise. We can only keep that commitment when we buy coffee from growers who really care. We can only trade fairly with the growers we buy from, so in combining traceability and stringent quality criteria with common sense, you can be assured were being good to our growers.
Caffè Impresso uses coffee beans from selected plantations in over 25 countries, and we can confidently represent that 95% of our coffee is naturally produced organically, whether certified or not.
Caffè Impresso delivers you the freedom of choice your lifestyle deserves
Buy from a wide collection of Nespresso Coffee Capsules at best price online in India. Looking forward to buy Impresso Nespresso coffee pods Forza Roma 100 pc, is one the best Nespresso Coffee Capsules in India. Avail 30 days replacement guarantee when you buy Impresso Nespresso coffee pods Forza Roma 100 pc at Fabmart. Premium quality Impresso Nespresso coffee pods Forza Roma 100 pc from the best Brand in the world. Fabulous discounts on Nespresso Coffee Capsules and free shipping across India. Exhaustive range of assorted Impresso Nespresso coffee pods Forza Roma 100 pc at Fabmart. Buy Impresso Nespresso coffee pods Forza Roma 100 pc online at the best price in India.
Specification
100% Compatible With All Nespresso® Machines
Our strongest espresso expertly crafted from Brazilian, Indian and African coffees. Powerful.
Intensity: 10 - Comparable to Nespresso® Ristretto
Be a coffee Sommelier If you appreciate the full flavours of Merlot youll enjoy Our Forza Roma
Each capsule hermetically sealed for absolute freshness
Boxed Product Weight: 1.4 Kg
Item model number: B00AZXFSM2
Imported
Reviews about Impresso Coffee Pods Forza Roma - 100 Pc
Why Buy From
Fabmart?
01

Unique collection of premium products

02

Direct access to product experts

03

Personalised attention to every customer
Price Guarantee
If you find the same product cheaper elsewhere we will match the price with our price match guarantee.Find out more
Go Top