Dr Back, buy the best bed mattress. Check out for best bed mattress prices online in India.
Sleeping on the wrong mattress can pose serious health ailments like back pain. An ergonomic mattress can give you the perfect sleeping posture, relaxes your muscles and joints rapidly and ensures you go out like a light as soon as you hit the pillow. The key is choosing a mattress that'd suit your natural sleeping posture. Most orthopaedic doctors and experts recommend good quality memory foam that makes ergonomic mattresses ideal for those suffering from chronic back pain.
Foam Mattresses in India are available in the market in a range of density that gives you anything from a soft mattress to a medium firm mattress bed type, based on your requirements. They cradle the contours of your body while giving you enough firmness required to support the back's muscular and bony areas. The right sleep posture lies in the correct alignment of the curves of the spinal cord when you get some 'zizz' – otherwise you are asking for trouble in chronic back pain.
Dr Back Mattress, one of the best rated mattress brands in India, maintains your spine alignment while you're sleeping, thereby preventing chronic back pain, in addition to offering the much needed lumbar support.  An overwhelmingly increasing number of experts recommend Dr Back Mattress, top rated online mattresses in India, for good sleeping posture.  The focus is on relieving the user of body pain; thanks to its foam advantage with the proven, traditional comfort offered by coil springs. Dr Back Mattress conforms to the curves and contours of the body while still providing a firm surface not susceptible to sagging. The good thing about these mattresses is that they are neither too pliant nor too solid to reduce the stress on your thoracic, cervical and lumbar spine.
Dr Back Latex Foam Natura Mattress, though a new mattress brand in India, comes as a premium offering and is 100% natural latex. A pure vegan mattress, it gives you greater comfort and back support. With the mattress core manufactured of natural latex, one side is coir sheet that is naturally rubberized and the other side is made of natural latex foam. Natural knitted cotton comforter tops both the sides of the mattress bed for best support to spine and back.
A technique called Motion Isolation is deployed whereby rubberized coir and natural latex utilized in the manufacturing process ensure a person sitting on the mattress does not feel any change in its form when the other person on the mattress moves or changes the direction.  Back pain is considerably reduced as the shoulder and lumbar spine is correctly aligned. You will feel lot more comfortable with Dr Back's premium quality bed and mattress as latex retains its natural firmness and is pretty dense lending the much needed support, while being quite elastic and springy for lasting performance.
Need help?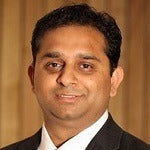 Venkat
Call : 080 4749 4649
Ask Venkat all your questions before you buy.
Why Buy From
Fabmart?
01

Unique collection of premium products

02

Direct access to product experts

03

Personalised attention to every customer
Price Match Guarantee. We will refund the difference
30 day replacement guarantee. No questions asked.
Free Shipping on all our products