›

›

Nespresso Black Tea Capsules (20 cap) by Bonhomia
Nespresso Black Tea Capsules (20 cap) by Bonhomia
Ask an Expert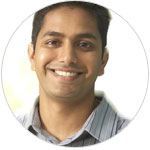 Kumar
Call : 080 4749 4649
Speak to Kumar directly to get advice and have any of your questions answered.
Product Description
Overview
Bonhomia Black Pot is a full bodied English Breakfast Tea in the convenient capsule format. Pop in a Black Pot capsule in your Nespresso machine and press the 'Lungo' button to get a steaming cup of the finest Assam tea that inspires you with each sip and helps you settle into the day with new found elan.
Made for true connoisseurs of the sharp and distinguished black tea; with milk and sugar as welcome additions. Thus, there is something for everyone, in every single cup of Bonhomia.
Remember to run an empty cycle without the pod to flush out any residue from previous brews before your tea preparation.
Specification
10 Individually Sealed Green Tea capsules per box * 2 Units
Nespresso® Compatible
Category : Single Origin
Ingredients : 100% Tea
Best before 12 months from date of packaging
Dimensions of each unit: 11 x 9.1 x 16.2 cms
Intensity: Intense Black Tea
Package: 20 capsules
Reviews about Nespresso Black Tea Capsules (20 cap) by Bonhomia
Why Buy From
Fabmart?
01

Unique collection of premium products

02

Direct access to product experts

03

Personalised attention to every customer
Price Guarantee
If you find the same product cheaper elsewhere we will match the price with our price match guarantee.Find out more
Go Top